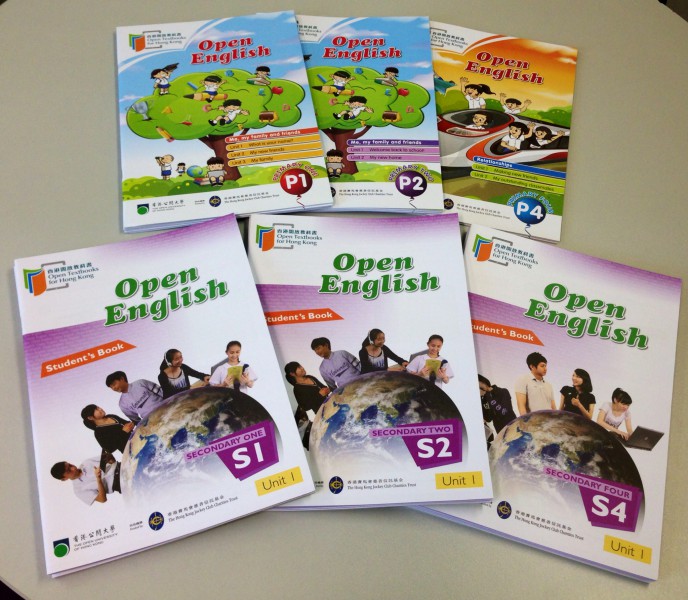 The Open Textbooks for Hong Kong Project team is now developing twelve open textbooks ('Open English' series) on the English Language subject at Primary 1 to Secondary 6 levels, which strictly follow the curriculum of the Curriculum Development Institute (CDI).
Over 230 schools attended our briefing sessions on the tryout of English Language open textbooks between March and December 2014. After the briefing sessions, more than 400 teachers can access the 'Open English' series through our website. Around 40 primary and secondary schools agreed to use our textbooks, both printed and electronic versions, in the lessons and remedial classes in the 2014-15 school year. The textbooks are scheduled for use by schools in the 2015-16 school year.
The 'Open English' series is free of charge and copyright free. In order to allow more schools to know about this project and the textbook series, we will hold monthly seminars for school principals and teachers between February and April 2015.
Please go to http://www.opentextbooks.org.hk/reg/seminar2015.html for more details and registration.