The story of General Motors raises an important point, which is that segmenting and targeting markets doesn't necessarily mean "skinnying down" the number of your customers. In fact, it can help you enlarge your customer base by giving you information with which to successfully adjust some component of your offering—the offering itself, its price, the way you service and market it, and so on. More specifically, the process can help you do the following:
Avoid head-on competition with other firms trying to capture the same customers
Develop new offerings and expand profitable brands and products lines
Remarket older, less-profitable products and brands
Identify early adopters
Redistribute money and sales efforts to focus on your most profitable customers
Retain "at-risk" customers in danger of defecting to your competitors
The trend today is toward more precise, targeted marketing. Figuring out "who's who" in terms of your customers involves some detective work, though—often market research. A variety of tools and research techniques can be used to segment markets. Government agencies, such as the U.S. Census Bureau, collect and report vast amounts of population information and economic data that can reveal changing consumption trends. We will talk more about market research in Chapter 10 "Gathering and Using Information: Marketing Research and Market Intelligence".
Technology is also making it easier for even small companies and entrepreneurs to gather information about potential customers. For example, the online game company GamePUMA.com originally believed its target market consisted of U.S. customers. But when the firm looked more closely at who was downloading games from its Web site, they were people from all over the globe.
The great product idea you had? As we explained in Chapter 3 "Consumer Behavior: How People Make Buying Decisions", companies are now using the Internet to track people's Web browsing patterns and segment them into groups that can be marketed to. Even small businesses are able to do this cost effectively now because they don't need their own software and programs. They can simply sign up online for products like Google's AdSense and AdWords programs. You can locate potential customers by looking at blog sites and discussion forums on the Web. Big-boards.com has thousands of discussion forums you can mine to find potential customers interested in your product. Do you have a blog? Go to BlogPoll.com, and you can embed a survey in your blog to see what people think of your idea. If you have a Web site, you can download an application onto your iPhone that will give you up-to-the-minute information and statistics on your site's visitors.
Getting a read on potential target markets doesn't necessarily have to involve technology, though. Your own personal experience and talking to would-be buyers is an important part of the puzzle. Go where you think would-be buyers go—restaurants, malls, gyms, subways, grocery stores, daycare centers, and offices. Ask questions: What do they do during the day? What do they talk about? What products or services do you see them using? Are they having an enjoyable experience when using those products or are they frustrated?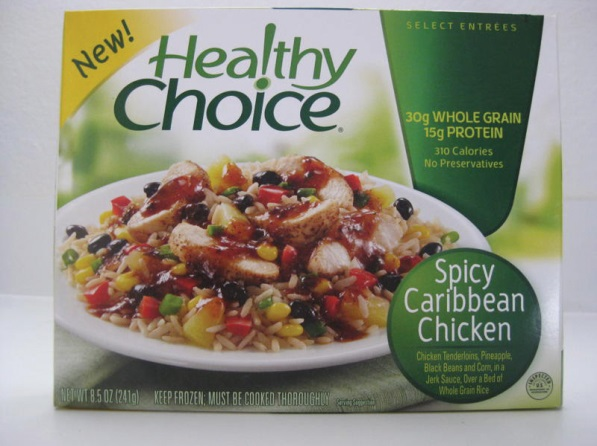 Figure 5.2
The Healthy Choice line of frozen dinners was launched by a heart attack victim. 
Healthy Choice frozen dinners were conceived as a result of questioning potential customers. The food-maker ConAgra launched the dinners in the late 1980s after its CEO, Charlie Harper, suffered a heart attack. One day a colleague complimented Harper on his wife's tasty low-fat turkey stew. That's when Harper realized there were people like him who wanted healthy convenience foods, so he began talking to them about what they wanted. Two years after the Healthy Choice line was launched, it controlled 10 percent of the frozen-dinner market. 1