Some buyers and sellers are more interested than others in building strong relationships with each other. Generally speaking, however, all marketers are interested in developing stronger relationships with large customers. Why? Because serving one large customer can often be more profitable than serving several smaller customers, even when the large customer receives quantity discounts. Serving many small customers—calling on them, processing all their orders, and dealing with any complaints—is time consuming and costs money. To illustrate, consider the delivery process. Delivering a large load to one customer can be accomplished in just one trip. By contrast, delivering smaller loads to numerous customers will require many more trips. Marketers, therefore, want bigger, more profitable customers. Big box retailers such as Home Depot and Best Buy are examples of large customers that companies want to sell to because they expect to make more profit from the bigger sales they can make.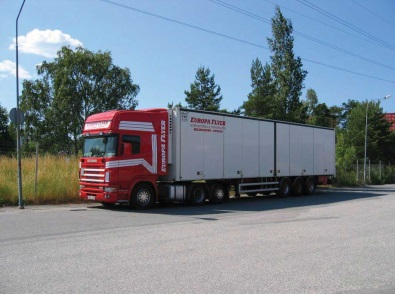 Figure 13.4
Firms can often achieve economies of scale, such as lower delivery costs by sending full trucks, when they sell to bigger customers.  
Marketers also want stronger relationships with customers who are innovative, such as lead users. Similarly, marketers seek out customers with status or who are recognized by others for having expertise. For example, Holt Caterpillar is a Caterpillar construction equipment dealer in Texas and is recognized among Caterpillar dealers for its innovativeness. Customers such as Holt influence others (recall that we discussed these opinion leaders in Chapter 3 "Consumer Behavior: How People Make Buying Decisions"). When Holt buys or tries something new and it works, other Cat dealers are quick to follow. Some companies are reaching out to opinion leaders in an attempt to create stronger relationships. For example, JCPenney uses e-mail and Web sites to form relationships with opinion leaders who will promote its products. We'll discuss how the company does so in the next chapter.