Think about the relationships you have with your friends and family. Most relationships operate along a continuum of intimacy or trust. The more you trust a certain friend or family member, the more you share intimate information with the person, and the stronger your relationship is. The relationships between salespeople and customers are similar to those you have, which range from acquaintance to best friend (see Figure 13.5 The Relationship Continuum  ).

Figure 13.5
The Relationship Continuum  
As this figure depicts, business relationships range from transactional, or one-time purchases, to strategic partnerships that are often likened to a marriage. Somewhere in between are functional and affiliative relationships that may look like friendships. 
At one end of the spectrum are transactional relationships; each sale is a separate exchange, and the two parties to it have little or no interest in maintaining an ongoing relationship. For example, when you fill up your car with gas, you might not care if it's gas from Exxon, Shell, or another company. You just want the best price. If one of these companies went out of business, you would simply do business with another.
Functional relationships are limited, ongoing relationships that develop when a buyer continues to purchase a product from a seller out of habit, as long as her needs are met. If there's a gas station near your house that has good prices, you might frequently fill up there, so you don't have to shop around. If this gas station goes out of business, you will be more likely to feel inconvenienced. MRO (maintenance, repair, and operations) items, such as such as nuts and bolts used to repair manufacturing equipment are often sold on the basis of functional relationships. There are small price, quality, and services differences associated with the products. By sticking with the product that works, the buyer reduces his costs.
Affiliative selling relationships are more likely to occur when the buyer needs a significant amount of expertise needed from the seller and trust is an issue. Ted Schulte describes one segment of his market as affiliative; the people in this segment trust Schulte's judgment because they rely on him to help them make good decisions on behalf of patients. They know that Schulte wouldn't do anything to jeopardize that relationship.
A strategic partnership is one in which both the buyer and seller to commit time and money to expand "the pie" for both parties. This level of commitment is often likened to a marriage. For example, GE manufactures the engines that Boeing uses in the commercial planes it makes. Both companies work together to advance the state of engine technology because it gives them both an edge. Every time Boeing sells an airplane, GE sells one or more engines. A more fuel-efficient or faster engine can mean more sales for Boeing as well as GE. As a result, the engineers and other personnel from both companies work very closely in an ongoing relationship.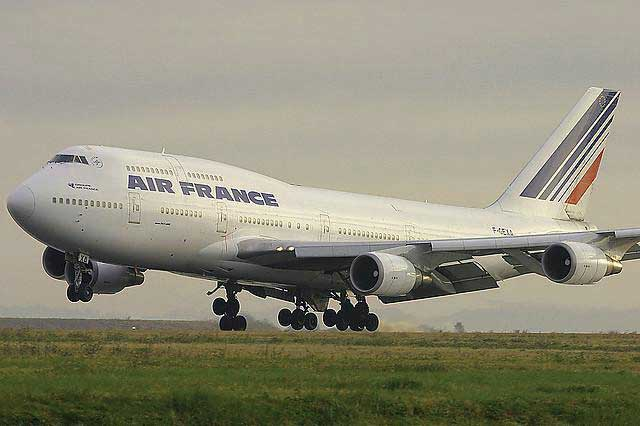 Figure 13.6
GE's GEnx aircraft engines were developed to meet air travel and cargo companies' needs for better fuel efficiency and faster flights. GE works together with Boeing to integrate the new engines into 747s. 
Going back to the value equation, in a transactional relationship, the buyer calculates the value gained after every transaction. As the relationship strengthens, value calculations become less transaction oriented and are made less frequently. There will be times when either the buyer or the seller engages in actions that are not related directly to the sale but that make the relationship stronger. For example, a GE engineer may spend time with Boeing engineers simply educating them on a new technology. No specific sale may be influenced, but the relationship is made stronger by delivering more value.
Note that these types of relationships are not a process—not every relationship starts at the transactional level and moves through functional and affiliative to strategic. Nor is it the goal to make every relationship a strategic partnership. From the seller's perspective, the motivation to relate is a function of an account's size, innovation, status, and total lifetime value.