Companies can choose many ways to set their prices. We'll examine some common methods you often see. Many stores use cost-plus pricing, in which they take the cost of the product and then add a profit to determine a price. Cost-plus pricing is very common. The strategy helps ensure that a company's products' costs are covered and the firm earns a certain amount of profit. When companies add a markup, or an amount added to the cost of a product, they are using a form of cost-plus pricing. When products go on sale, companies mark down the prices, but they usually still make a profit. Potential markdowns or price reductions should be considered when deciding on a starting price.
Many pricing approaches have a psychological appeal. Odd-even pricingoccurs when a company prices a product a few cents or a few dollars below the next dollar amount. For example, instead of being priced $10.00, a product will be priced at $9.99. Likewise, a $20,000 automobile might be priced at $19,998, although the product will cost more once taxes and other fees are added. See Figure 15.2  The charcoal shown in the photo is priced at $5.99 a bag, which is an example of odd-even pricing, or pricing a product slightly below the next dollar amount.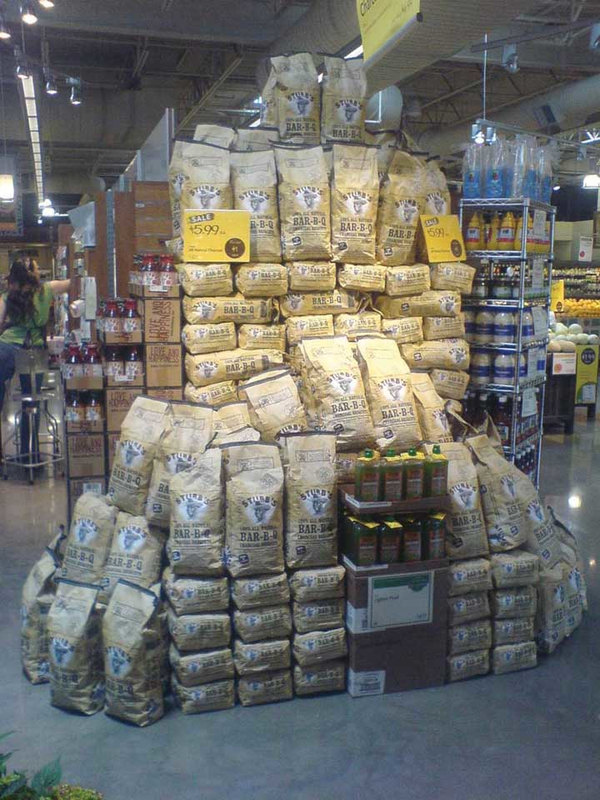 Figure 15.2
 The charcoal shown in the photo is priced at $5.99 a bag, which is an example of odd-even pricing, or pricing a product slightly below the next dollar amount.  
Prestige pricing occurs when a higher price is utilized to give an offering a high-quality image. Some stores have a quality image, and people perceive that perhaps the products from those stores are of higher quality. Many times, two different stores carry the same product, but one store prices it higher because of the store's perceived higher image. Neckties are often priced using a strategy known as price lining, or price levels. In other words, there may be only a few price levels ($25, $50, and $75) for the ties, but a large assortment of them at each level. Movies and music often use price lining. You may see a lot of movies and CDs for $15.99, $9.99, and perhaps $4.99, but you won't see a lot of different price levels.
Remember when you were in elementary school and many students bought teachers little gifts before the holidays or on the last day of school. Typically, parents set an amount such as $5 or $10 for a teacher's gift. Knowing that people have certain maximum levels that they are willing to pay for gifts, some companies use demand backward pricing. They start with the price demanded by consumers (what they want to pay) and create offerings at that price. If you shop before the holidays, you might see a table of different products being sold for $5 (mugs, picture frames, ornaments) and another table of products being sold for $10 (mugs with chocolate, decorative trays, and so forth). Similarly, people have certain prices they are willing to pay for wedding gifts—say, $25, $50, $75, or $100—so stores set up displays of gifts sold at these different price levels. IKEA also sets a price for a product—which is what the company believes consumers want to pay for it—and then, working backward from the price, designs the product.
Leader pricing involves pricing one or more items low to get people into a store. The products with low prices are often on the front page of store ads and "lead" the promotion. For example, prior to Thanksgiving, grocery stores advertise turkeys and cranberry sauce at very low prices. The goal is to get shoppers to buy many more items in addition to the low-priced items. Leader or low prices are legal; however, as you learned earlier, loss leaders, or items priced below cost in an effort to get people into stores, are illegal in many states.
Sealed bid pricing is the process of offering to buy or sell products at prices designated in sealed bids. Companies must submit their bids by a certain time. The bids are later reviewed all at once, and the most desirable one is chosen. Sealed bids can occur on either the supplier or the buyer side. Via sealed bids, oil companies bid on tracts of land for potential drilling purposes, and the highest bidder is awarded the right to drill on the land. Similarly, consumers sometimes bid on lots to build houses. The highest bidder gets the lot. On the supplier side, contractors often bid on different jobs and the lowest bidder is awarded the job. The government often makes purchases based on sealed bids. Projects funded by stimulus money were awarded based on sealed bids.
Bids are also being used online. Online auction sites such as eBay give customers the chance to bid and negotiate prices with sellers until an acceptable price is agreed upon. When a buyer lists what he or she wants to buy, sellers may submit bids. This process is known as a forward auction. If the buyer not only lists what he or she wants to buy but also states how much he or she is willing to pay, a reverse auction occurs. The reverse auction is finished when at least one firm is willing to accept the buyer's price.
Going-rate pricing occurs when buyers pay the same price regardless of where they buy the product or from whom. Going-rate pricing is often used on commodity products such as wheat, gold, or silver. People perceive the individual products in markets such as these to be largely the same. Consequently, there's a "going" price for the product that all sellers receive.
Price bundling occurs when different offerings are sold together at a price that's typically lower than the total price a customer would pay by buying each offering separately. Combo meals and value meals sold at restaurants are an example. Companies such as McDonald's have promoted value meals for a long time in many different markets. See the video clips below for early promotions of value meals in the United States, Greece, and Japan. Other products such as shampoo and conditioner are sometimes bundled together. Automobile companies bundle product options. For example, power locks and windows are often sold together, regardless of whether customers want only one or the other. The idea behind bundling is to increase an organization's revenues.
Captive pricing is a strategy firms use when consumers must buy a given product because they are at a certain event or location or they need a particular product because no substitutes will work. Concessions at a sporting event or a movie provide examples of how captive pricing is used. Maybe you didn't pay much to attend the game, but the snacks and drinks were extremely expensive. Similarly, if you buy a razor and must purchase specific razor blades for it, you have experienced captive pricing. The blades are often more expensive than the razor because customers do not have the option of choosing blades from another manufacturer.
Pricing products consumers use together (such as blades and razors) with different profit margins is also part of product mix pricing. Recall from Chapter 6 "Creating Offerings" that a product mix includes all the products a company offers. If you want to buy an automobile, the base price might seem reasonable, but the options such as floor mats might earn the seller a much higher profit margin. While consumers can buy floor mats at stores like Walmart for $30, many people pay almost $200 to get the floor mats that go with the car from the dealer.
Most students and young people have cell phones. Are you aware of how many minutes you spend talking or texting and what it costs if you go over the limits of your phone plan? Maybe not if your plan involves two-part pricing. Two-part pricing means there are two different charges customers pay. In the case of a cell phone, a customer might pay a charge for one service such as a thousand minutes, and then pay a separate charge for each minute over one thousand. Get out your cell phone and look at how many minutes you have used. Many people are shocked at how many minutes they have used or the number of messages they have sent in the last month.
Have you ever seen an ad for a special item only to find out it is much more expensive than what you recalled seeing in the ad? A company might advertise a price such as $25*, but when you read the fine print, the price is really five payments of $25 for a total cost of $125. Payment pricing, or allowing customers to pay for products in installments, is a strategy that helps customers break up their payments into smaller amounts, which can make them more inclined to buy higher-priced products.
Promotional pricing is a short-term tactic designed to get people into a store or to purchase more of a product. Examples of promotional pricing include back-to-school sales, rebates, extended warranties, and going-out-of-business sales. Rebates are a great strategy for companies because consumers think they're getting a great deal. But as you learned in Chapter 12 "Public Relations and Sales Promotions", many consumers forget to request the rebate. Extended warranties have become popular for all types of products, including automobiles, appliances, electronics, and even athletic shoes. If you buy a vacuum for $35, and it has a one-year warranty from the manufacturer, does it really make sense to spend an additional $15 to get another year's warranty? However, when it comes to automobiles, repairs can be expensive, so an extended warranty often pays for itself following one repair. Buyers must look at the costs and benefits and determine if the extended warranty provides value.
We discussed price discrimination, or charging different customers different prices for the same product, earlier in the chapter. In some situations, price discrimination is legal. As we explained, you have probably noticed that certain customer groups (students, children, and senior citizens, for example) are sometimes offered discounts at restaurants and events. However, the discounts must be offered to all senior citizens or all children within a certain age range, not just a few. Price discrimination is used to get more people to use a product or service. Similarly, a company might lower its prices in order to get more customers to buy an offering when business is slow. Matinees are often cheaper than movies at night; bowling might be less expensive during nonleague times, and so forth.