LEARNING OBJECTIVES
Identify an effective process for creating offerings and bringing them to market.
Understand the relative importance of each step in the new offering development process and the functions within each step.
Distinguish between the various forms of testing and analysis that take place before a new offering is brought to the market.
Most new offerings go through similar stages in their development process. Although the size of a company will affect how the different stages of their new product development process are conducted and whether products are test marketed before being introduced, the steps are generally the same. Figure 7.2 The New Offering Development Process  summarizes these steps.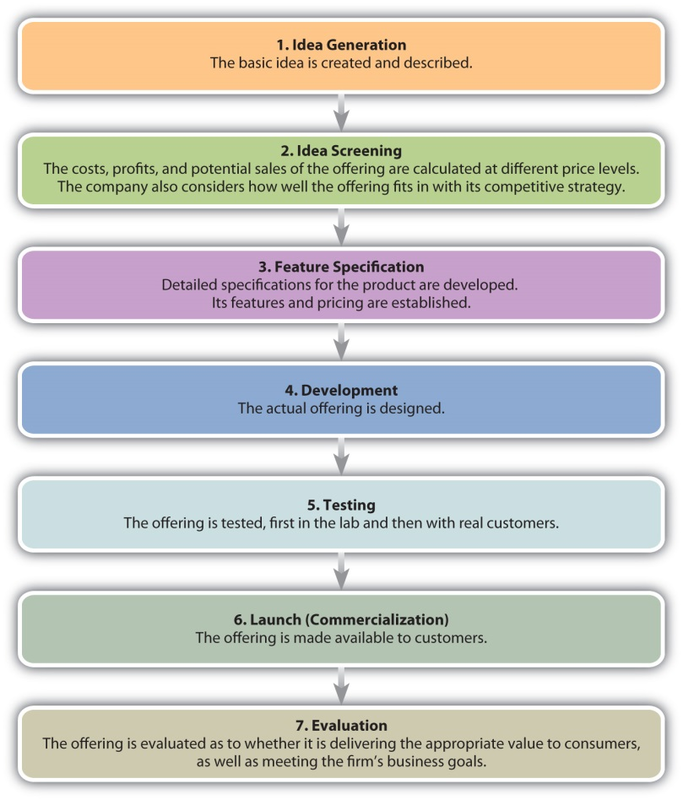 Figure 7.2
The New Offering Development Process