Whether you possess the characteristics of an entrepreneurial mindset, or work for someone who does, you can still be instrumental in starting a new venture by understanding the business eco-system. What is a business ecosystem? A business eco-system is a set of business components that form the foundation of a new venture's creation. Figuratively, the business eco-system is like a wheel that rolls your new venture forward which is why we represent the business eco-system in a wheel-shaped model.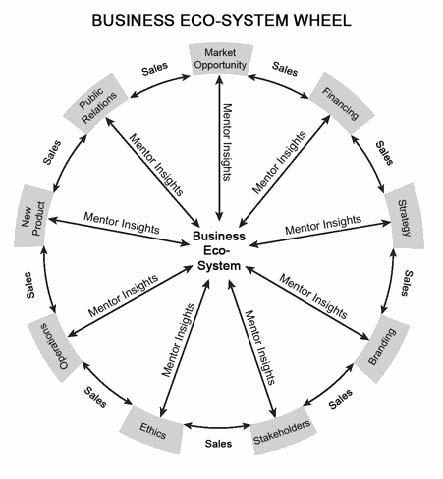 Figure 1.2
Business eco-system wheel  
The Business Eco-system Wheel is reprinted and adapted from the Entrepreneurial Marketing Wheel with permission from Mentorography, Inc. © 2008. All Rights Reserved. Entrepreneurial Marketing; Real Stories and Survival Strategies by Molly Lavik and Bruce Buskirk, Preface, page xxii.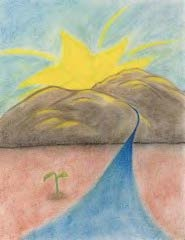 Image created by: Taissia Belozerova, Graphic Designer, Artist, MBA Candidate at Pepperdine University Class of 2009