The accounts payable department is responsible for processing invoices received from vendors, preparing payment vouchers for disbursement of cash for goods or services received, and recording purchase and disbursement events. Responsibility for all cash disbursements lies with accounts payable, except payroll, which is handled separately by the payroll department.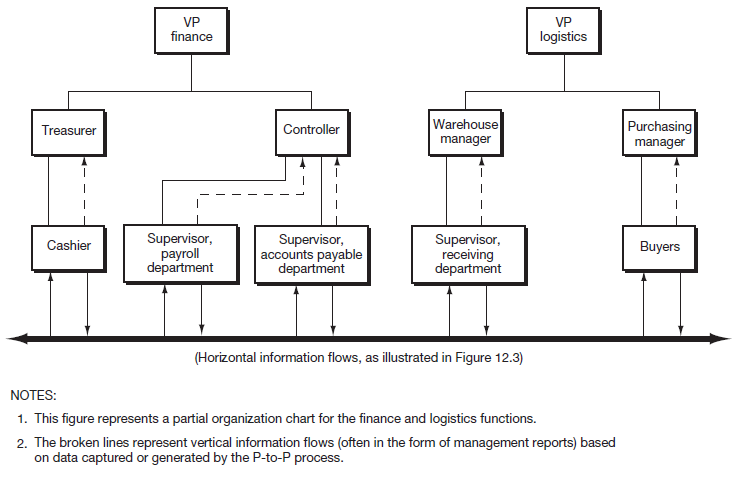 Figure 13.2
A Vertical Perspective of the PtoP Process 
Review Question
How does the PtoP process relate to its organizational environment?
The receiving department is responsible for receiving incoming goods, signing the bill of lading presented by the carrier or the supplier in connection with the shipment, reporting the receipt of goods,1 and making prompt transfer of goods to the appropriate warehouse or department.
The chief purchasing executive assumes various titles in different companies, such as manager of purchasing, director of purchasing, or purchasing agent. We use the term purchasing manager. The purchasing manager usually performs major buying activities as well as the required administrative duties of running a department. In many organizations, professional buyers do the actual buying.
Review Question
What are the fundamental responsibilities of each position: accounts payable supervisor, receiving supervisor, purchasing manager, and buyer?